New channel of direct marketing in iPresso allows marketers to reach customers with personalized content directly on Messenger. Through this integration, companies will be able to send notifications to Messenger accounts of every contact who provides an appropriate consent, for example during the checkout process on the website.
Marketers who will integrate their Messenger chatbots with iPresso will be able to send automated messages, for example, by using marketing scenarios in iPresso. This will provide them with the opportunity to tailor the content to the information gathered in iPresso about their activities, preferences, and traits. The messages sent to Messenger may include text content, as well as e.g. video material.
Such messages may be sent to those contacts who provide their consent. You may, for example, ask them to check the box when they are completing their purchase on your website.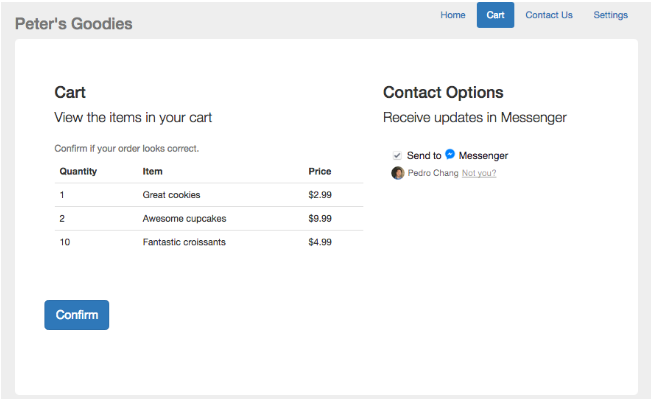 If they do so, you will be able to send them all kinds of pieces of information, update notifications and offers via Messenger.
In the iPresso's marketing scenario below, we can see how the system checks if a person who bought a specific device (e.g. a laptop) has also bought additional accessories (e.g. a bag, a mouse).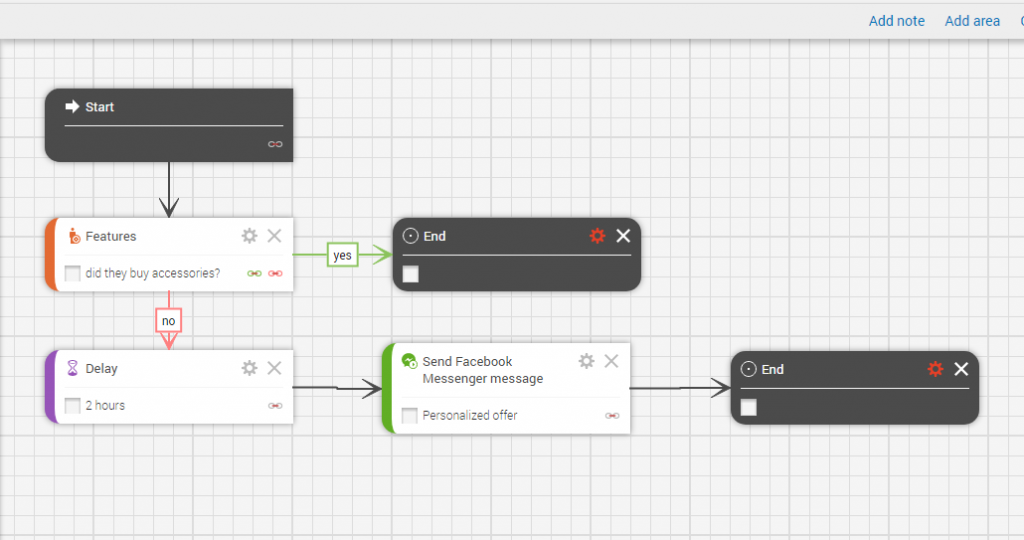 If they have, the scenario ends. If they haven't, they will be sent an attractive, tailored offer on Messenger (you can also use a Delay block here to make sure the messege is sent at a relevant moment).
The basic settings of Messenger allow marketers to send all kinds of content (offers, promotions, order status, new items, etc.) within 24 hours of the moment when a customer gives their consent. This consent will be renewed for 24 hours every time they check the appropriate box. All conversations between businesses and people must be initiated by the person receiving the messages, who can then mute or block the business at any time
In some cases it is also possible that Facebook agrees for a longer period of communication via Messenger. Each request is looked into individually.