iPresso keeps changing for the better and we will soon introduce new, more intuitive navigation, which will make user experience even more seamless and pleasant.
What exactly is going to change?
First of all, the whole menu will be moved to the left side of the screen.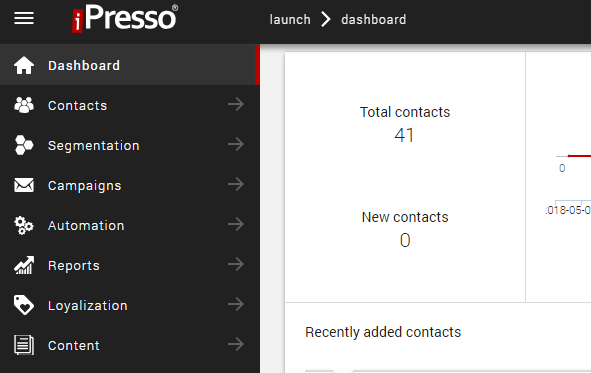 In the top bar you will find breadcrumbs, which will enable you to keep track of your location within the system.
All modules will be accessible through one menu, which means that you won't have to open a new tab to access the system section. Every section of the system will be clearly visible and easy to find.
We have also rearranged the menu to make it easier to use. For example, segmentation will be accessible directly from the top level of the menu.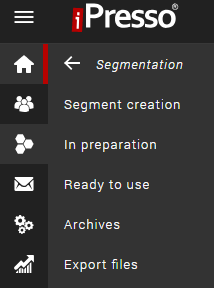 What's important, the new navigation works more quickly – as moving through deeper levels in the system doesn't require opening the main sections.
Apart from the new navigation, we have also refreshed our social media dashboards, where you will now be able to view statistics from all your accounts in one place.