MarTech Stack brings together all the tools that allow a company to carry out successful marketing operations across multiple channels. It may include CRM software, social media tools, content management systems, analytics tools, and Marketing Automation systems. The tools that make up a MarTech Stack will depend on a company's marketing goals, relationships to customers, and processes.
Technology is an inseparable part of effective marketing operations. Marketers who want to execute successful marketing activities, generate new leads, build their company's presence in social media, and analyze the results of their campaigns, need to employ multiple marketing technologies. And they have a lot of tools to choose from. According to ChiefMarTec, almost 5,000 companies are currently part of the marketing technology landscape, and the MarTech space keeps growing at a huge rate.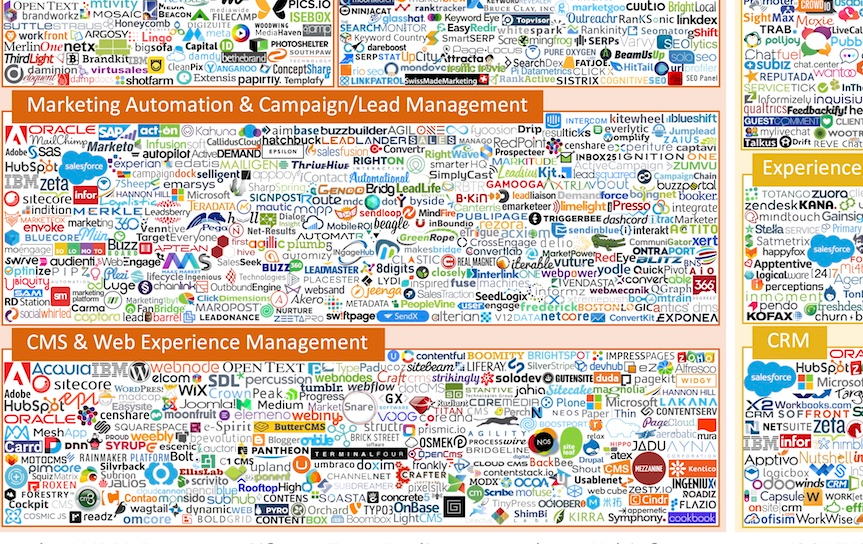 ChiefMarTech divides those tools into five categories:
Advertising & Promotion – includes, among others, Mobile Marketing, Display and Programmatic Advertising, Search and Social Advertising.
Content & Experience – includes, among others, Mobile Apps, Content Marketing, Email Marketing, Marketing Automation.
Social & Relationships – includes, among others, Call Analytics and Management, Events, Meetings, Webinars, ABM, Social Media Marketing.
Commerce & Sales – includes, among others, Retail & Proximity Marketing, Ecommerce Platforms & Carts, Channel, Partner & Local Marketing.
Data – includes, among others, Marketing Analytics, Performance & Attribution, Mobile & Web Analytics, Dashboard & Data Visualization.
Management – includes, among others, Talent Management, Budgeting & Finance, Projects & Workflow.
Given the number of possible combinations of various MarTech tools, it certainly is a challenge for a company to select the most effective and efficient solutions. A MarTech Stack is not just a collection of tools. In order to work properly those tools should be correlated and integrated. It is necessary for marketers to ensure that all the tools included in their MarTech Stack add value to their marketing strategy, help to engage their audience, and allow them to analyze the results of their campaigns.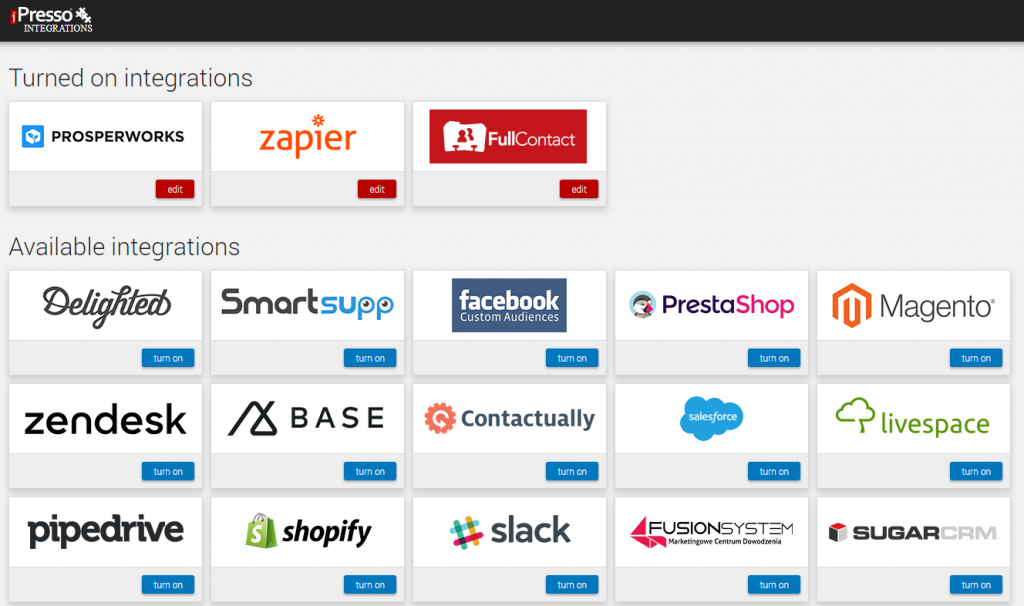 An example of such synchronization is seen in a Marketing Automation system, where various solutions – CRMs, analytical tools, messaging services, social media tools, etc. – can be fully integrated to allow leveraging of all available assets. In this way, a Marketing Automation system may be used to manage all the marketing activities of a company from one place.