Getting new customers is one thing. Keeping them engaged with your business is the other. Building a stable and profitable business requires both elements. Today, we want to focus on the latter. Let's see how you can boost your customers' loyalty and how our e-couponing system will help you with this task.
Loyalty is never an accident; it's always a direct result of your well-thought-out and well-executed actions. That said, if you want to have more loyal customers, you should make some effort. It's definitely worth your time; according to a study cited by Harvard Business Review, increasing customer retention rates by 5% increases profits by 25% to 95%!
So, let's dig a bit deeper and see what you can do to loyalize your customers.
Customer loyalty strategies
Below, we will show you three crucial elements that will help you keep customers engaged. Let's start with the most important element.
LOYALTY MARKETING
According to the latest Global Customer Loyalty Report 2023, over 90% of respondents say that the companies' focus should be on loyalty, especially in light of the global inflation crisis. As a result, the majority of surveyed companies plan on increasing their loyalty-related activities in the near future.
For starters, you need an engaging and attractive loyalty program. What does it mean? That it has to offer some REAL value to participants. Giving 10 points for spending $1,000 is not a good strategy. People need to feel like they actually get something from this program. Good benefits are usually related to your offer:
Early access to presales and new products
Free shipping
Discount for all the inventory
Personalized product recommendations
Also, it's a good idea to create two or three tiers so that customers can have this sense of accomplishment.
Starbucks is a good example of a well-thought-out loyalty program. This company offers their customers an opportunity to gather points that can be exchanged for free drinks and snacks, branded merchandise, or additional drink customization options. Additionally, Starbucks offers freebies, games, and challenges allowing participants to gather points quicker.
PERSONALIZATION
Personalization is something we mention in almost every article, and for a reason. If you want to engage your customers/users, you have to personalize your message. Addressing the customers by their first name and showing them products and offers that are tailored to their interests and previous activity can be extremely beneficial.
When it comes to loyalty, personalized product recommendations are essential. Here, our recommendation frames come in handy. With them, you can show products, features, and even content to your customers and tailor these recommendations to each and every customer.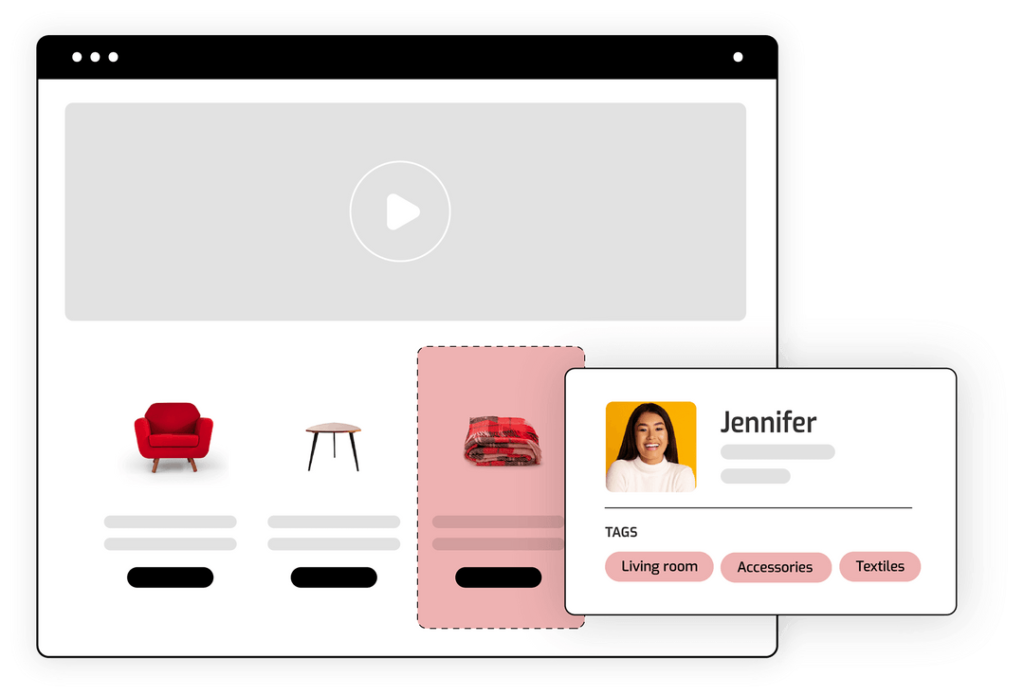 Of course, these recommendations can be combined with other incentives. Imagine an exemplary scenario: You want to show customers that you appreciate them. That's why you decided to give a free birthday gift to every participant of your loyalty program. You can combine these two techniques into one and send a personalized message saying something like this:
Hey, Sue! We're so happy you're with us! On your special day, we've made a list of five products that you can buy just today with a 30% discount. And since you're a member of our club, we're happy to ship these products to you for free!
Would such a message be effective? Without a doubt!
STAYING IN TOUCH
You can have a truly amazing loyalty program and a great offer, but you need one more ingredient – staying in touch with customers. We live in crazy times; people are attacked with thousands of distractions from literally everywhere. It is very likely some of them can simply forget about your offer or even the products they intended to buy (abandoned carts are a serious problem in e-commerce!). That's why it's important to have a remarketing strategy in place, but also – you should send reminders so that people keep your brand in mind. Here, you have three options:
Newsletters: It's an effective method of reminding users about your product offerings and providing them with discount codes and vouchers. A must-have element on your list.
Push notifications: They appear in the browser (or in the mobile app) after users have given their consent to receive them from you. They can be utilized to recover abandoned carts and promote new products and special deals.
Social media: It is likely you communicate with your customers on Facebook and Instagram, correct? Encourage all of your customers to like and follow your brand, as it will keep them updated on your latest posts and enable you to maintain a connection with them.
Almost everything we mentioned in this post can be fully (or at least partly) automated with marketing automation. You can also think of creating MA scenarios to make all this work like a well-oiled machine, with little to no involvement on your side.
Now, we'd like to show one of our features that will surely help you make the most of your loyalty marketing strategy. Let's have a look.
Try our e-couponing feature!
At iPresso, we understand the value of loyal customers. That's why we have some loyalty tools that help you with that. Our major tool is called e-couponing. You can think of it as a comprehensive coupon module for managing loyalty programs. With this tool, you can easily:
Generate unique discount codes
Integrate them with your online store
Generate printouts,
Create a subpage for your loyalty program (we have ready-made template management and many other functions, enriching the loyalty program and increasing its efficiency)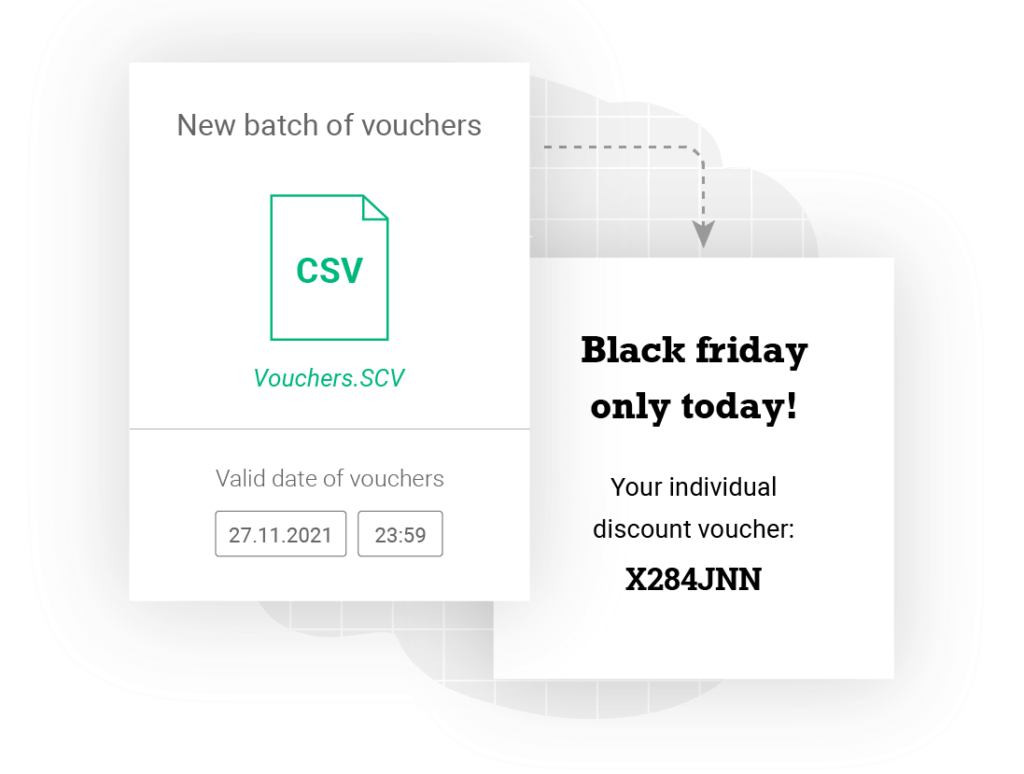 Would you like to find out more about this program and our platform? Start with a free trial today!