Actions on Sites, which include pop-ups, allow marketers to show website visitors dynamic content based on their preferences and activities. Both the content of such a message and the conditions that must be met in order for the system to trigger the communications are specified and launched by users of iPresso.
Actions on Sites make it possible to display content adjusted to particular users' traits and behaviours. Hence, the proper message will reach a clearly defined target group of visitors in real-time.
Now it is possible to create such pop-ups and notifications easily by using default templates available in iPresso.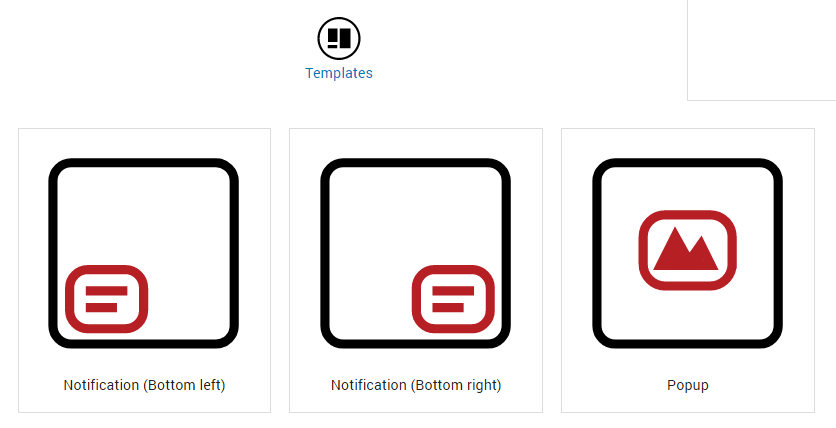 Currently, three templates are available in the system. They will allow marketers to quickly and effectively create pop-ups, and notifications displayed in the lower parts of their websites. No knowledge of HTML is required to do it.
This feature enables business to easily prepare and launch individualized pop-ups containing e.g. information about discounts on particular products, based on the information gathered in the system about earler activities of given users (e.g. visited pages, viewed products, opened e-mails).