It's a common misconception that automation is only for email marketing. Today, with advanced marketing automation platforms, you can automate many more processes (both marketing and sales-related) going on every day in your business. The benefit? Saving a lot of time, obviously! Let's have a look at what you can automate almost immediately using iPresso.
Marketing automation, as any other technology, is developing rapidly, and this list will only grow. However, to fully benefit from marketing automation, you need to have a good way of gathering, processing, and managing your customers' data (especially related to their behaviors on your website and in other marketing channels) so that automation algorithms have enough input to work accurately.
That said, let's have a look at what you can automate:
Email marketing
That's the obvious number one. Promotional emails, welcome messages, order summaries, thank-you messages, we-miss-you messages, newsletters – the list is long! All these emails can be automated! All you need is a list of subscribers, templates of the messages you want to automate, and ready-made MA scenarios that trigger those messages at the right moment.
As a result, you don't have to send each email manually and can focus on doing more strategic work.
Product recommendations
The role of personalization cannot be overrated. Customers want to feel like they are treated individually. Product recommendations that are tailored to their previous purchases and interests can help you win many loyal customers! With our recommendation frames, you can put personalized product recommendations in many places, e.g., on your website or in your emails.
It's one of your must-have elements if you run an online store, but service and SaaS companies can also benefit from product recommendations.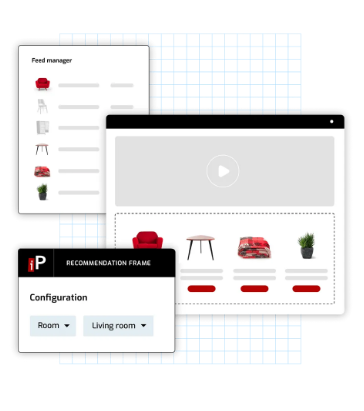 WhatsApp communication
This tool is immensely popular and for a reason! WhatsApp is fast, extremely cheap to use, and is popular all over the world. If you have the phone numbers of your customers, it is likely many of them use WhatsApp. Adding this channel to your marketing mix can help you stay in touch with customers and streamline communication. After all, most likely, your customer will see a message saying, "Your order has just been shipped! Expect it tomorrow!" quicker on their phone than on their computer, right?
That's the power of WhatsApp – almost instant communication. And with iPresso, you can automate this communication, just like in the example above.
Customer surveys
You want to know what your customers are thinking about your brand. You can use standard surveys (focused on a specific area, e.g., the shipping process) or more general NPS surveys that ask about the overall experience with the brand. Both can be automated! Moreover, the analysis of received results can also be automated so that all you have to do is take a look at a legible and aesthetic dashboard summarizing the results of a given survey.
These surveys can also be put on your website, in your emails, and in other communication channels (e.g., push notifications).
Rescuing abandoned carts and processes
Abandoned carts are a big issue in the e-commerce world. But even if you don't run an online store, you probably want to rescue abandoned processes, e.g., unfinished requests for proposals or applications for a free trial. Our experience shows that many customers/users simply forget about their started processes, and quick reminders can help you save many deals! That's what this feature is about.
Also, you can mix this process with additional incentives encouraging customers to come back and get a better deal, just like in this example: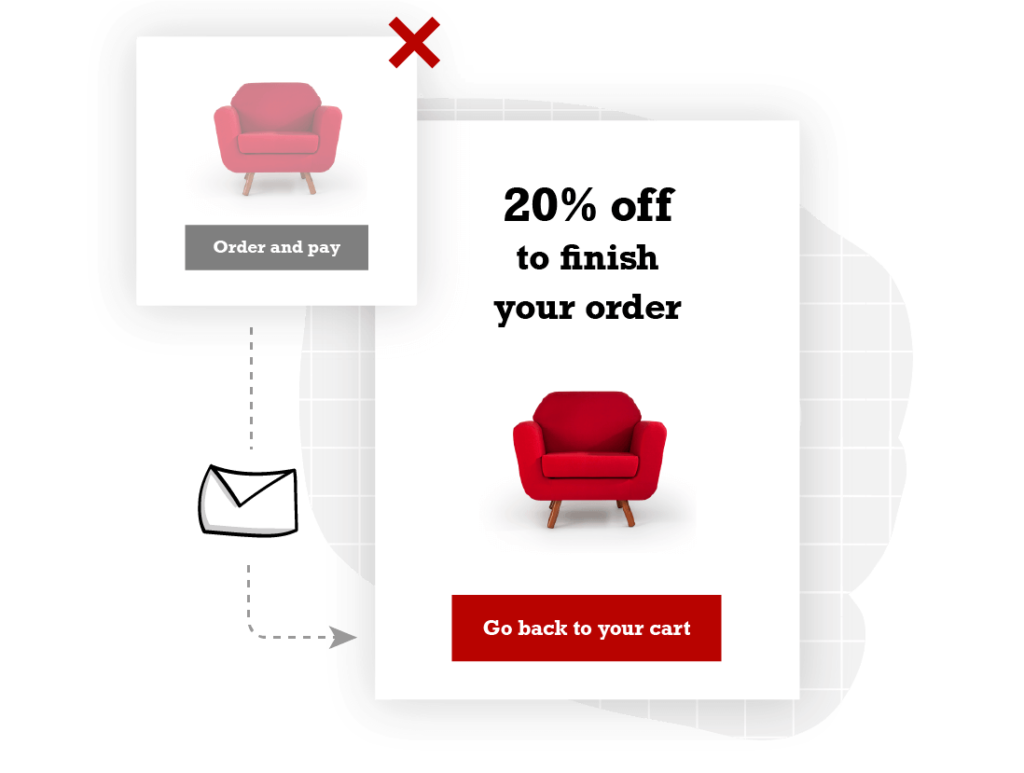 Content recommendations
Personalization is also about content. With this feature, you can put dynamic content blocks on your website and in your newsletters. As a result, people visiting your website can see content that's tailored to THEM. A quick example – you run an e-learning company, and you want to propose online courses that are tailored to the interests of specific users. You decide to automate this part of your business and show offers that are tailored to website visitors: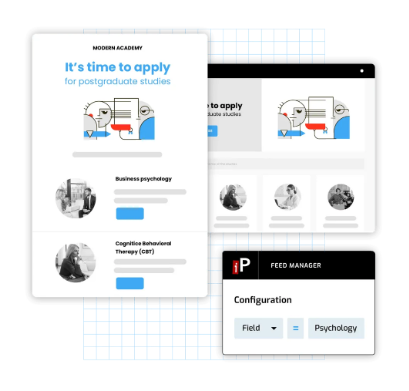 Push communication
We've talked a lot about web and mobile push on our blog. That's because these small messages can be very effective! If you have your customers' consent to receive them, you can use push notifications to inform your target audience about new discounts, new products, order status, abandoned processes, new blog posts, and many other things. And since they work both on desktop and mobile devices, push notifications can reach customers wherever they are, whatever device they are using.
Just like emails, push communication can also be automated, and you need the exact same list of things to use them:
A database of subscribers
Templates for messages
MA scenarios triggering them
Loyalty programs
Having loyal customers is a great thing for any business. With iPresso, you can automate the distribution of vouchers and promo codes within your loyalty program. For instance, if you want to create a special marketing campaign just for the people in your loyalty program, you can create individual (or computer-generated) promo codes and distribute them to your customers.
SMS marketing
We've already mentioned push notifications, but when it comes to mobile customers, text messages are equally as important! And while not all of your customers can give consent to receive push notifications, and not all of them use WhatsApp, surely all of them use standard text messages (SMS). If you're looking for a trusted tool that will allow you to reach all of your customers with mobile phone numbers, that's your best bet. Of course, SMS marketing has some limitations (read about them in this blog post), but if you want to send just short text-based messages, you're good to go with this channel.
Measuring the effectiveness of your campaigns and activities
Lastly, you can automate measuring the effectiveness of your marketing campaigns. Suppose you use many different communication channels and you want to keep all that under one roof – iPresso enables you to do so! That's because iPresso integrates data from various sources, enabling reporting in a uniform manner in one place. Plus, our platform can be paired with Google Analytics so that you get a full picture of what's going on in your marketing and web activity. Without the need to switch between channels and tools!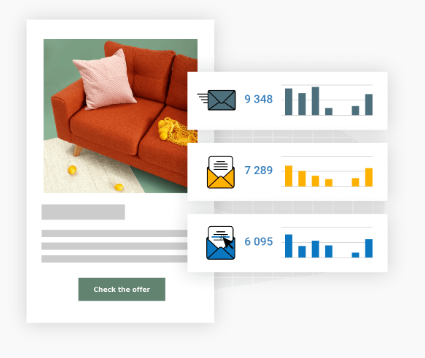 Wrapping up: Marketing automation is the best way to save time!
Doing all the things we mentioned in this article manually can take a lot of time. Thankfully, you don't have to do so. Use marketing automation and automate at least ten different processes in your company. As a result, you'll save a lot of time, win your customers' engagement, and be more effective when it comes to executing diverse marketing strategies.
If you like what we talk about in this post, the natural next step is to start a free trial to see how it all works in real life!