So, you decided to organize an industry event for your customers, stakeholders, and coworkers. That's a big assignment! There's a lot of planning involved, as well as other things such as marketing, agenda, invitations, and venue. Thankfully, with our help, you can automate many elements on your to-do list. Sounds interesting, doesn't it? Let's have a look.
Organizing a branch event is something you should start to think about at least three months before the actual event, although if you can plan your special event even further in the future, that's definitely better. This way, you get flexibility – you have more options when it comes to the venue, catering, and attractions for your guests. More often than not, prices are also slightly lower when booking an event ahead of time.
A lot of things related to organizing a special event can be automated using a marketing automation platform such as iPresso. This way, you can save a lot of time and ensure that everyone gets their invitation on time.
So, let's imagine you're planning an industry event. Let's see which things on your to-do list can be automated.
Automate your event – how?
There are at least seven aspects of organizing an industry event you can automate using marketing automation. Most of them are related to inviting and staying in touch with people who will attend your event.
CONTACT DATABASE MANAGEMENT
Obviously, you want to reach all people in your database, including customers, business partners, vendors, contractors, coworkers, and employees. With our contact database management feature, you can keep all those people in one, well-organized place. You have quick and easy access to all the details, including contact information, which is crucial when it comes to sending invitations.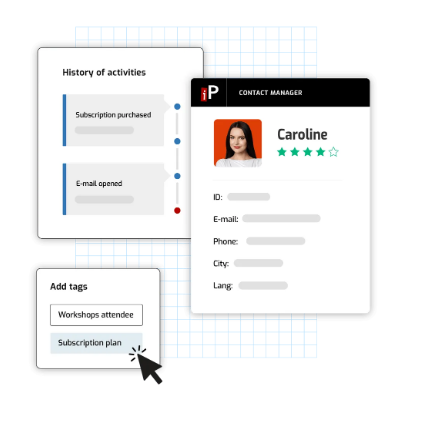 SENDING INVITATIONS AND RECEIVING RSVPs
If there are hundreds of people in your database, sending invitations manually can take a lot of time! You can automate this part of the work with MA scenarios. All you have to do is create a simple scenario that's based on sending invitations and asking recipients if they will come. You can also give them a third option (e.g., remind me later) and set a scenario that reaches out to people who clicked this option in a month, asking about their participation. As a result, you don't have to worry about sending invitations and collecting RSVPs – it's all automated for you!
SENDING REMINDERS AND EVENT-RELATED NEWS
As you progress with preparations for the event, you will probably want to keep your guests up to speed with what's going on. Finishing the event's agenda, booking a special guest or attraction, inviting other organizations, or even getting media patrons – these are all important news people interested in your event would like to read about!
Here, you have many different options. You can communicate with your target audience using the following tools:
Newsletters (a good option for longer news)
Push notifications (your best bet when it comes to quick and exciting news or attendance reminders)
WhatsApp (it works great if you want to provide directions or location details)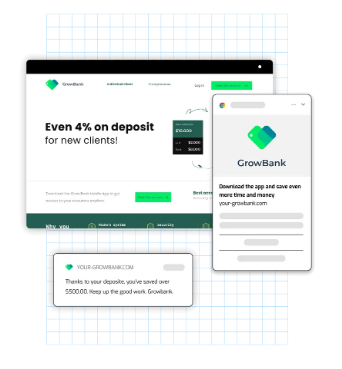 INFORMATION ABOUT THE EVENT ON YOUR WEBSITE
Surely, you'd like to see people who aren't in your database but are interested in your services, right? In that case, you should publish the information about the upcoming event on your social media profiles and on your website. Here, you have two options. You can either set a pop-up ad or treat your event like a product and put it in the recommendations section on your website. Both options are worth your attention, and if you want to get the best results, you should do both!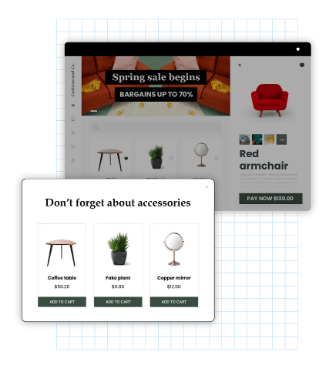 ACQUIRING DATA PROCESSING CONSENTS
Suppose you're inviting potential customers and other people who don't have an established relationship with your company. In that case, you need to obtain GDPR consent from them so that you process their contact details lawfully. If you operate outside the EU, your country probably has similar regulations, so it's good to keep this question in mind. Our platform comes with a GDPR manager feature enabling you to keep all the consents in one place.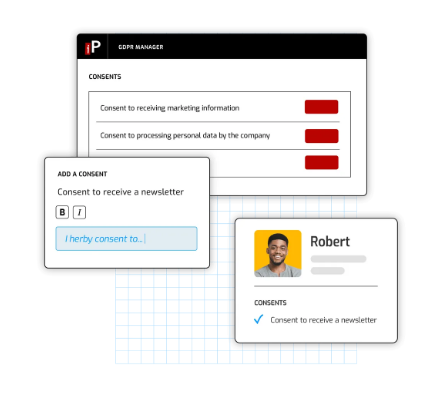 REACTING TO CURRENT CONDITIONS
With iPresso, you can set specific external conditions that should trigger a notification for event participants. Our platform can automatically observe all the indicated parameters to start personalized communication, information processing, and customer service scenarios. For instance, if you can only have a limited number of people in your venue, you can send a notification saying that the list of participants is now closed.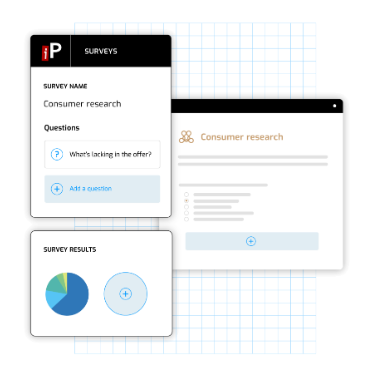 GETTING FEEDBACK AFTER THE EVENT
Once your event is finished, you'd probably like to know what guests thought about it, correct? You can automate getting feedback as well. iPresso enables you to create short and quick customer surveys and analyze their results. In effect, you can quickly get the information you need, without having to analyze each survey manually. It's also a good idea to ask what kind of events or attractions they would like to see in the future. It's a great (and free!) source of new ideas for the next year.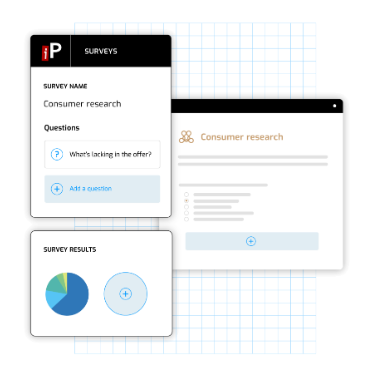 Wrapping up – use marketing automation to automate your event!
Organizing an industry event surely takes a lot of time and requires a lot of work. But with marketing automation, it's all a bit easier. Using different features of our platform will save you many hours of work, thus enabling you to focus on things that cannot be automated (like picking the venue or organizing special attractions).
With our help, you can make sure to invite everyone who's interested in your event. And once it's done, you will keep all these people up to speed with what's currently going on. That's one of the prerequisites of a successful event!
Do you want to test our platform and see how it works in action? Apply for a free trial, and we'll take care of the rest! You can also take a look at Enterprise versions of our platform; perhaps you will find something that's tailored to your company's profile.