Web push dashboard is a new tool that will enable marketers to stay in touch with the performance of their web push communication.
Web push notifications are one of the most effective channels used to reach and engage customers in their web browsers.
The web push dashboard allows marketers to monitor current trends and results obtained through this channel.
It contains data regarding the so-called web push tokens, which are assigned by the system to the contacts who agreed to receive web push notifications on their devices.
Three upper charts represent data regarding the number of web push tokens in the system (and how it has changed during the last 15 days), as well as the number of mobile and desktop tokens.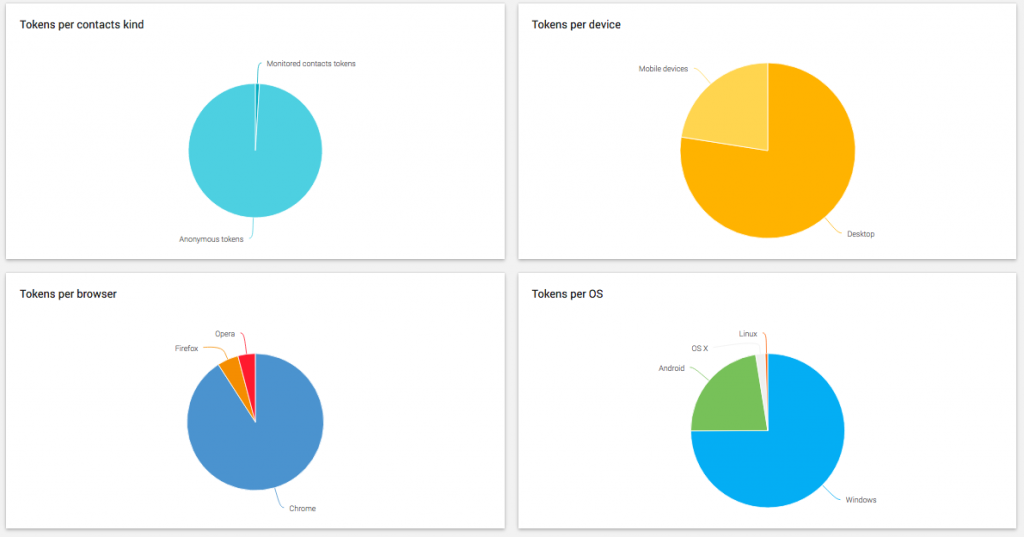 Then there are graphs that display the statistics regarding the complete number of tokens and its changes over time.
There are also charts showing breakdowns of tokens by:
recognized and anonymous contacts,
type of device (desktop or mobile),
web browsers,
operating systems.