iPresso's comprehensive integration with Facebook takes Marketing Automation to the next level. Now you can not only manage all your social media profiles from one place, but also communicate automatically via Messenger, gather data from Lead Ads, and reach specific groups of users via Custom Audiences.
iPresso is now integrated with various features of Facebook.
Management of social media profiles
iPresso's Social Media Manager allows marketers to integrate their accounts on social media platforms, such as Facebook, Twitter, or YouTube, so that all of them can be managed from one place. After implementing the integration, you can manage various profiles of your organization on Facebook, publish and schedule posts, view your fans' reactions, and respond to their opinions.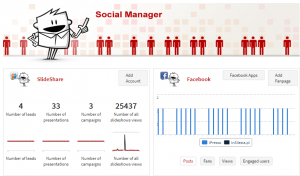 The feature also provides reports with statistics of your posts, so that you can analyze user engagement and feedback to identify trends.
Automated communications on Messenger
This integration allows marketers to reach customers with personalized content directly on Messenger. With this solution you will be able to send notifications to Messenger accounts of every contact who provides an appropriate consent, for example during the checkout process on the website.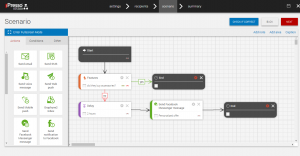 Marketers who will integrate their Messenger chatbots with iPresso will be able to send automated messages by, for example, using marketing scenarios in iPresso. This will provide them with the opportunity to tailor the content to the information gathered in iPresso about their activities, preferences, and traits. The messages sent to Messenger may include text content, as well as e.g. video material.
iPresso's integration with Facebook Lead Ads enables sending leads from Facebook directly to the Marketing Automation system where they can be properly nurtured and converted into customers.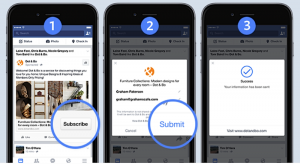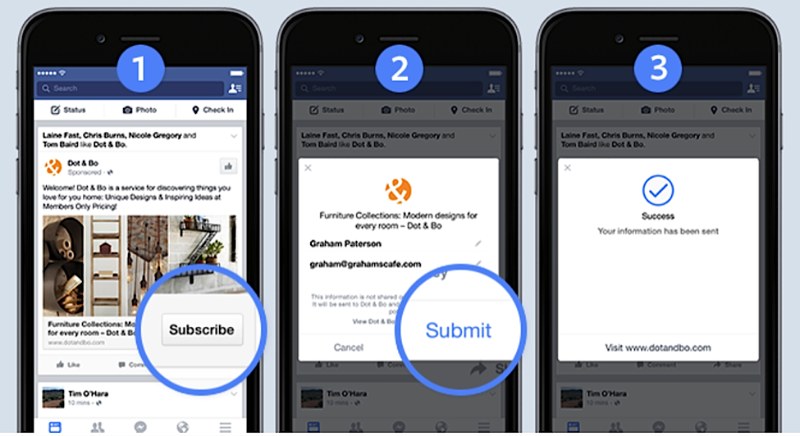 You can use lead ads to collect sign-ups for newsletters or webinars, offer coupons, allow people to register for events and conferences, schedule test drives, etc. The integration of iPresso with Facebook Lead Ads means that the lead information gathered via Facebook forms can be automatically sent to the MA system.
Facebook's Custom Audiences is an advertising service that allows you to target your current and potential customers on the social media platform, and interact with them across multiple channels. It is a highly targeted form of marketing that enables marketers to reach well-defined groups of users. Various filters available in Custom Audiences increase the relevance of your communications and allow you to sell more to your audience.
The integration of Custom Audiences with iPresso allows you to reach your customers even more precisely on the basis of their data gathered in the Marketing Automation system.